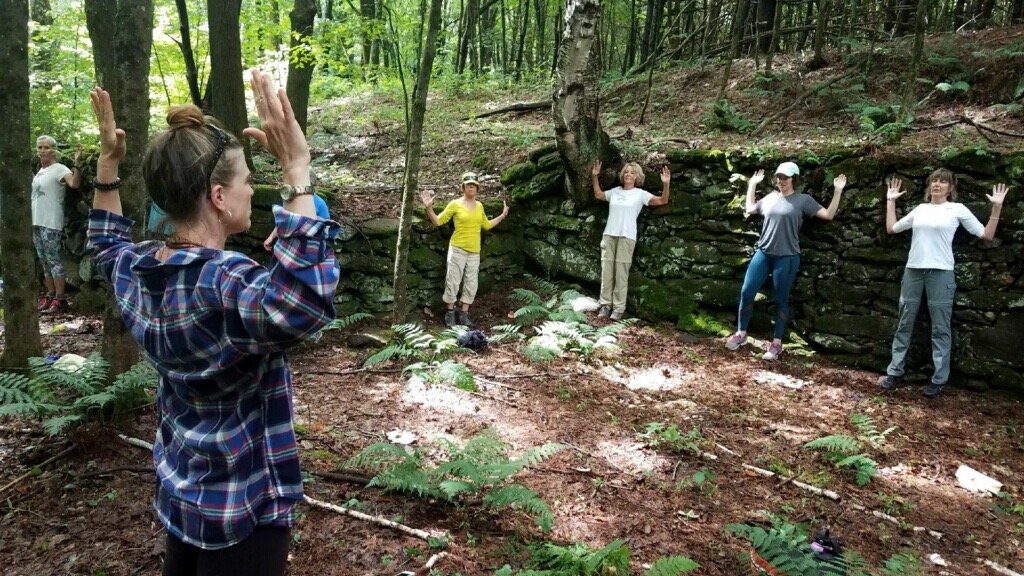 Come into the state of Yoga.
Every breath is an opportunity to transform. With each inhale, we energize ourselves. With each exhale, we relax. Join me for this sacred practice of using motion, attention, and breath to uncover and reclaim our true self. Leave the confusing world behind, find a new level of power and peace available to you, and re-enter the world, renewed.
My yoga class schedule in the Upper Valley is here. New to yoga? Consider scheduling a private lesson for guidance on starting a practice safely and with humor.
Too lazy for yoga? Come to my home studio in Barnard, VT and experience a Thai Yoga Massage, a passive yoga workout and an incredible way to release blocks and free up energy in your body. Relax and be transformed! Too lazy to drive to Barnard? I can come to you for a small travel fee. To book a massage, buy a gift certificate, or just say hello, you can contact me by clicking here.
Many blessings to you and your loved ones. May the practices of yoga bring us all more joy, more harmony, more peace. Namaste!
It's winter, so I'm offering special workshops to warm you, heart and soul! To get the details, please visit my events page by clicking here.